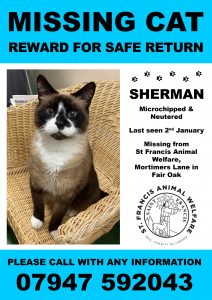 Sherman is our shelter's much loved resident cat, whom has been missing since the 2nd January 2022.
A reward is offered for his safe return – The reward has been put up by Sherman's friends and family and will not come out of the shelter funds.
Please get in touch if you have any info. All calls will be treated in confidence.