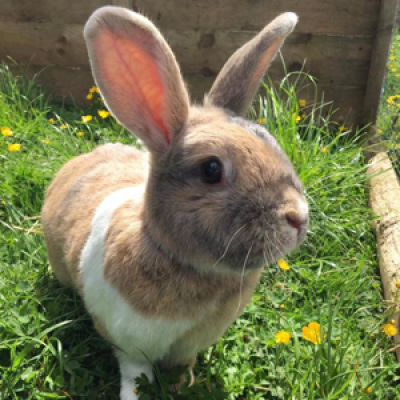 Adopt a Rabbit or Guinea Pig
The lovely rabbits and guinea pigs we care for are always changing. If you're looking for a rabbit to bond with your own or even a pair, please get in contact with us. We do try and keep our website up to date but not all of the animals on this page will still be available, it is advisable to contact the shelter to see if an animal has found a home, or if there are any new animals for adoption.
If you are interested in adopting a rabbit or guinea pig, please email us at stfrancisanimalwelfare@gmail.com or give us a call on 02380 693282 and we will send you an application form.
Oscar & Sabrina
DOB: Oscar – March 2021, Sabrina – August 2021
Sex: Oscar – male, Sabrina – female
Breed: Oscar – black netherland dwarf, Sabrina – grey netherland dwarf x 
About me: Oscar is the more confident of the two but they will both come over to see you. They are very inquisitive and currently live outside.