***To make an appointment please call between 11am – 3pm. We are only open for pre-booked appointments at the weekends until further notice*** Summer Fun day and Dog Show 2019 – details and running order on our Fundraising and event page or see the latest blog or our Facebook page ***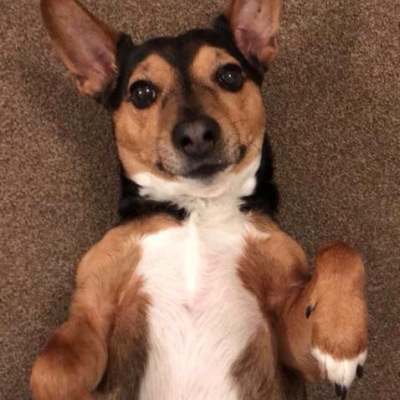 Adopt a Dog
The animals available for adoption are always changing and we try to keep our website up to date but it is advisable to contact the shelter to see if an animal has found a home, or if there are any new animals for adoption.
Name: Buster
Breed: long haired terrier cross
Age: 9 years
Sex: Male
Neutered: Yes
Vaccinated: Yes
Microchipped: Yes
Good with children? Yes – he are very good with children over school age
Good with other dogs?  He will tolerate other dogs
Good with cats? Although he has  previously lived with cats, he does like to chase and bark at them.
Summary:  Buster is desperately looking for a forever home –  Sadly, Buster had to have his eye removed, since being in our care. This was due to an untreated eye problem that stemmed back from when he was a youngster. He has now recovered from his operation and our vets are very pleased with his progress.
Buster  does not like to be left for long periods of time so would prefer a home where someone is around for the majority of the day.
Name: Lucy
Age: 10 years young
Sex: Female
Breed: Labrador
Spayed: No – Lucy cannot be spayed for health reasons.
Vaccinated: Yes
Microchipped: Yes
Good with children? Yes – Lucy loves children
Good with other dogs? Yes – She loves the company of other dogs but young and bouncy ones may be too much for her
Good with cats? Lucy tends to ignore cats so could possibly live with one
Summary: Lucy is a lovely girl and is very young at heart. She is a very gentle girl and is extremely loving with both children and adults. Lucy is very well behaved in the home and is perfectly out on walks. She loves going out and about and meeting new people and other dogs. She does pull a little on the lead (especially if something took her fancy!) but certainly is more than controllable. Lucy is currently in a foster home so an appointment will need to be made to meet her.
Name: Boris
Age: Just over 2 years old
Sex: Male
Breed: Dogue de Bordeaux
Neutered: Yes
Vaccinated: Yes
Microchipped: Yes
Good with other dogs? Yes – Some but after a careful introduction. He is not good with small dogs
Good with cats? No
Good with children? To our knowledge he has never lived with or been around any children. He has been extremely nervous of any he has seen out on walks. Therefore we will not consider rehoming him to families with children under 14 years old
Summary: Boris is looking for a large breed – preferably Mastiff experienced home. He has previously lived with other large dogs after a very careful introduction with no issues. He isn't so keen on smaller dogs (he is not quite sure what they are so likes to shout at them) and really isn't too great with cats. Boris has sadly had lots of homes in his short life. He was passed around an estate and lived mainly in very small flats. It is unknown whether he has ever actually lived with or has been around children, so due to his sheer size – combined with the fact he is very nervous of strangers and unexpected loud noises, we would suggest that he could potentially live with very dog savvy children over the age of 14 years only * We will not consider homing him with any children under this age * He walks surprisingly very well on his lead and collar and loves going for walks in the fields. Once Boris has been introduced properly to new people, he is a big and gentle giant who is incredibly affectionate.  He loves all types of treats and especially loves playing with his cuddly toys.
Name: Toby
Age: 4 years
Sex: Male
Breed: Mastiff cross
Neutered : Yes
Vaccinated: Yes
Microchipped: Yes
Good with children? Yes – Toby is only suitable for a home with teenagers no young children. Toby needs a home with an experienced large breed owner.
Good with other dogs? Some – after a careful intro but Toby would prefer to be the only dog in his new home
Good with cats? No
Summary: Toby is a lovely boy who sadly found himself in rescue as his owners moved abroad and were unable to take him.
Toby is okay to be left at home alone for a few hours each day whilst his owners go to work. He is perfectly housetrained and very well behaved in the home.
Toby loves going for walks – the longer and muddier the better. He would suit an active family home – he certainly isn't a couch potato.
He is a very loving boy although can be a little wary of some men when he first meets them.
Name: Hamish
Age: 9 years old
Sex: Male
Breed: Beagle
Neutered: Yes
Vaccinated: Yes
Microchipped: Yes
Good with other dogs? Yes
Good with cats? No
Good with children? Yes – Hamish is good with older children
Summary: Hamish is a lovely boy and very typical of his breed. He will need a hound experienced home or a family who have thoroughly researched his breed and are sure that they can commit to a Beagle.
Hamish loves long walks and also loves the sound of his own voice! He is quite playful and enjoys chewing on his toys.
Like most Beagles, Hamish enjoys his food and especially loves meaty treats as a snack.
He is generally very good with all people – his only exception are the vets – especially when he is being vaccinated. He is really not keen on going to the practise at all, but treats do help to distract him.