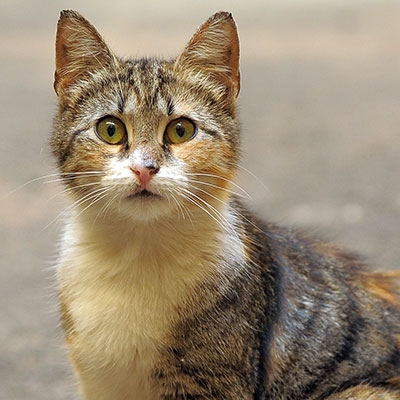 Reporting Cruelty
We believe that it is everyone's responsibility to report animal cruelty.
If you suspect that an animal is being mistreated or abused you can help them by getting in touch with the relevant authorities.
RSPCA – Report cruelty to animals – 0300 1234 999
Local Dog Warden numbers:
Eastleigh – 02380 688000
Winchester – 01962 840222
Fareham – 01329 236100
Southampton – 02380 833005
How can I report animal cruelty?
Contact the relevant authorities
If you suspect or have information on any cases related to animal abuse, you should report them to the relevant authorities so that intervention can be made. 
RSPCA
To report cruelty towards an animal or to report an animal in distress, you can call the RSPCA's 24 hour cruelty line on 0300 1234 999 or go online and contact them here.
League Against Cruel Sports
If you or anyone you know has information about Dog Fighting or a cruel sport involving an animal in your area, you can contact the League Against Cruel Sports by emailing crimewatch@league.org.uk or report it online and fill out the form here.
Animal Rights UK
Animal Rights UK provides an up to date directory of animal rights groups and organisations as well as publicising news, protests, events and more from activist groups around the UK. You can view their site here. 
Animal welfare guidance
Ensuring animal welfare standards in industrial practices
If you require further advice on animal welfare inside animal-based industries, you can find more information on the Animal welfare page on the GOV.UK site. Here you can find industrial standards and advice on protecting animal welfare on farms, in transport at markets and at slaughter.
You can also find further information on animal owners/keepers' responsibilities towards their animals in the Animal Welfare Act 2006 Legislation should you require further guidance. 
Want to Volunteer?
To apply for volunteering please telephone the shelter or call in for an application form. All volunteers must be over 18.