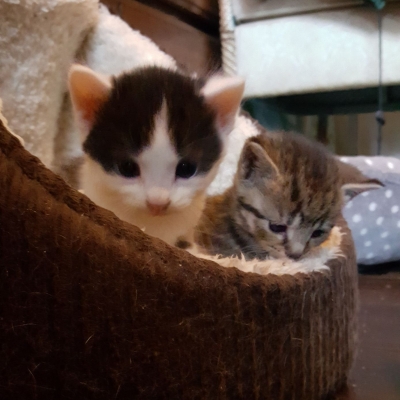 Adopt a Cat
The animals available for adoption are always changing and we try to keep our website up to date but it is advisable to contact the shelter to see if an animal has found a home, or if there are any new animals for adoption.
Names: Roma and Leo
Age: 9 years old
Sex: Female & Male
Breeds: Domestic Longhairs
Colour: Grey and Grey & White
Spayed/neutered? Yes
Vaccinated: Yes
Microchipped: Yes
Summary: Roma and Leo are an affectionate pair who are looking for a new forever home together. They would prefer to live in a quieter home, where they are not on their own for long periods of time as they are used to having company most of the day. Leo in particular has come to us rather over weight, so they will need a new owner who is happy to continue to help them lose weight.
*** Please note *** Roma and Leo are not quite ready for adoption yet as they need health checks and vaccinations at our vets before going to their forever home.
Names: Millie
Age: 15 years
Sex: Female
Breed:Domestic Shorthair
Colour: Black and White
Spayed/neutered? Yes
Vaccinated:Yes
Microchipped:Yes
Friendly: Yes
Summary:
Millie is a beautiful little cat, she is playful, loyal, cheeky and greedy and she is always keeping an eye on the Dreamies cupboard!
She enjoys being outdoors and at home close to humans for company.  She enjoys short cuddles, strokes under the chin and likes to come up onto your lap for cuddles sometimes. We suspect Millie wasn't treated well in the past as she can get possessive about food and anxious/aggressive if she is in new environments.  Millie likes children but would be suited to a home with older children or adults only with no other pets (Millie can be aggressive and unhappy whenever other pet cats are around). Millie is a very clean cat and always uses her litter tray.
We think that Millie will benefit from being with a family that are experienced with cats and not a first cat for a family.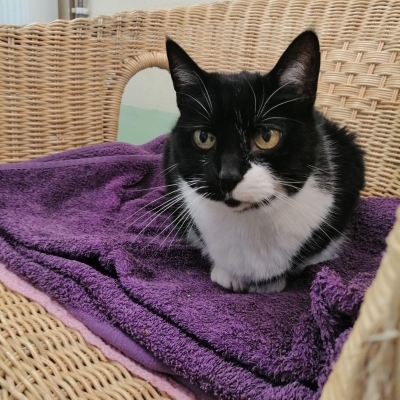 Name: Lynx
Age:11
Sex: Female
Breed: Domestic Shorthair
Colour: Black and White
Spayed/neutered? Yes
Vaccinated: Yes
Microchipped: Yes
Summary: Lynx has no tail – reason unknown but makes up for it with bundles of personality. he is one of the cheekiest cats currently in our care. Se is around 11 years old but plays like a kitten. Loves her toys and cat nip. Absolutely despises other animals as she thinks all the attention should be on her. We hope she wont be waiting for long for her forever home once lockdown is over.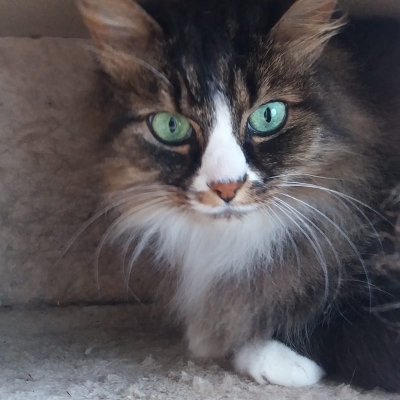 *** Looking for a foster home ***
Name: Willow and Peppa
Age: Willow – 16 years old, Peppa – 5 years approximately
Sex: Female
Breed: Willow – Domestic Shorthair, Pepper – Domestic Longhair
Colours: Willow – Tabby, Peppa – Tabby and white
Spayed/neutered? Yes
Vaccinated: Yes
Microchipped: Yes
Good with other cats? Yes
Good with dogs? No
Good with children? No
Summary: Willow and Peppa are looking for and understanding, patient foster home who will let them have their own space and work with them at their pace.
Willow came to us after her owner sadly passed away, she was taken on by a relative but they were unfortunately unable to keep her. She has had an awful lot of upheaval in her later years and unfortunately hasn't coped well since coming into us. We believe her previous home was probably quite quiet and she lived with her owner for 15 years before she came to us. As such she has become very nervous and withdrawn, so is in need of a foster home as we do not want her to spend her last days in a cattery pen.
Peppa came in to our care from a local vets after being hit by a car on a rural road. She was very matted when she came in to us and we were informed that she was believed to be one of several semi feral cats who had been living out of bins at a pub very close to where she was found. Fortunately she didn't sustain any serious injuries and was just rather bruised and dazed when she arrived with us. Being semi feral she is very nervous but has improved greatly since being with us.
Willow and Peppa were sharing an outside area in our cattery and seem to of bonded well. We would love for them to find a foster home together with who someone has the time to gain their trust.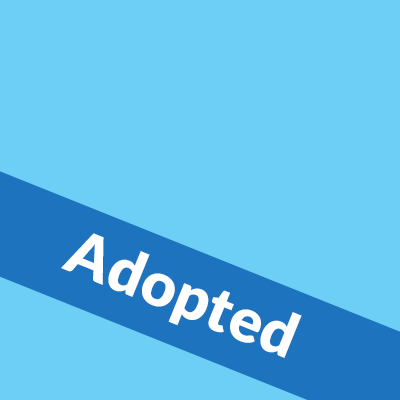 Name: Leo
Age: 6 years
Sex: Male
Breed: Domestic shorthair
Colour:Black
Spayed/neutered? Yes
Vaccinated: Yes
Microchipped: Yes
Friendly: Yes, but takes time to get to know new people.
Summary:
Leo is a beautiful big black boy who is desperate for a forever home, having been with us for over a year now. Poor Leo is very fed up as he loves going out and exploring.
He does have access to an outside run, which he like to spend a lot of time in, so a home where he can go outside is a must. He is a friendly boy but likes his independence (he is a cat after all!) so needs an owner who is happy to live with him and let him do his own thing. He can be very affectionate and at other times is very playful and inquisitive. He also likes to sleep wrapped up in the blankets on his bed, quite often with the tip of his tail poking out being the only clue as to where he is.
He ideally needs a home with an experienced cat owner who will love him for his slightly quirky and independent character.