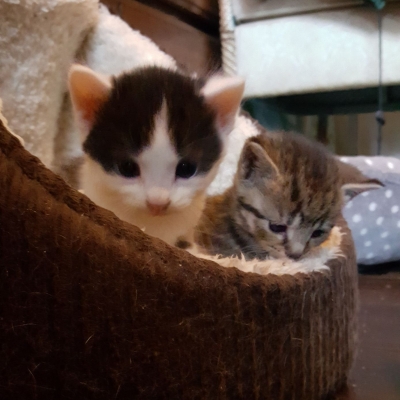 Adopt a Cat
The animals available for adoption are always changing and we try to keep our website up to date but it is advisable to contact the shelter to see if an animal has found a home, or if there are any new animals for adoption.
To apply to adopt, please download an application form at the bottom of this page.
Peanut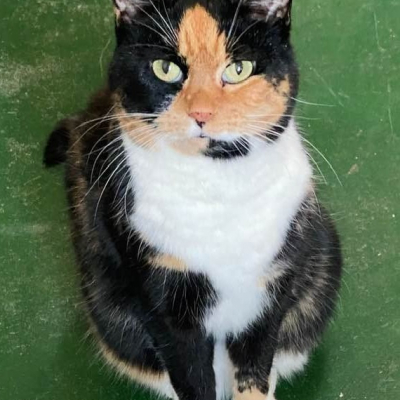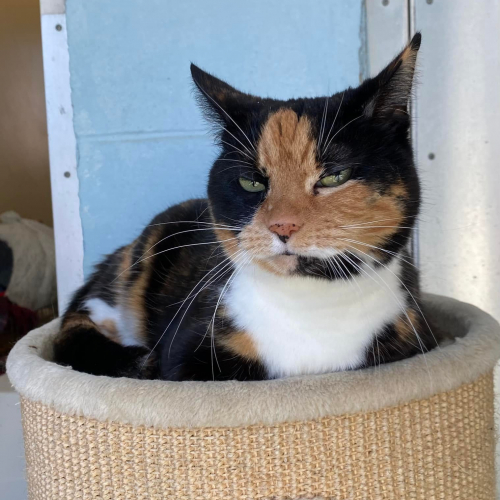 Peanut
Peanut is an affectionate girl, who enjoys spending time both indoors and outside. She loves her food, loves catnip and generally enjoys being spoilt and fussed.
Peanut is a spayed female and is around 11 years old. She has been very well looked after and is in very good health.
Peanut has always been used to living in a quiet cul-de-sac and is not used to busy roads – therefore we are looking for a home in a quiet – possibly rural or semi rural – area.
Peanut is not used to children and has only been around adults. She is not keen on dogs and has never lived with other cats, so she needs a home where she will be the only pet. She is used to someone being home for the majority of the day.
Could you offer this lovely girl her forever home? Please download and fill out an adoption form to register your interest.
Bam-Bam and Bernie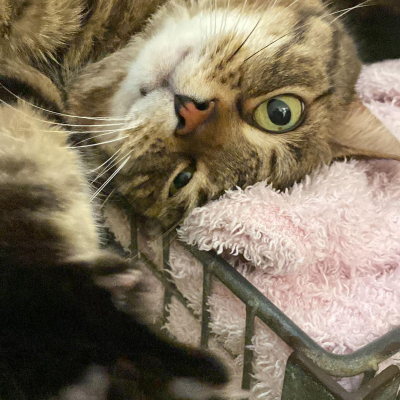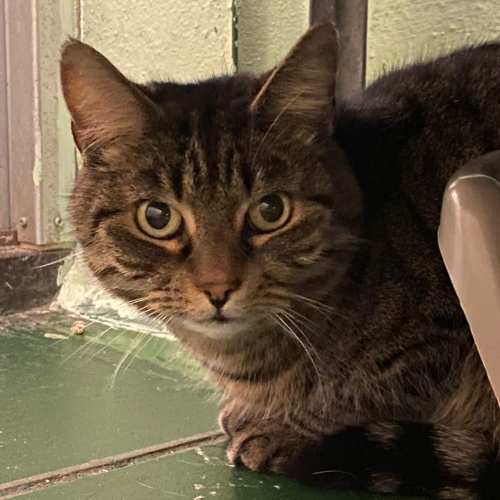 Bam-Bam and Bernie
These two stunning brothers are BamBam and Bernie. They are nearly 10 years old, neutered, vaccinated and microchipped and are looking for a forever home, where they can stay together.
They have always been housecats, but since being in our care, they have been enjoying spending time in the sunshine in their run. We feel they would love to go to a home, where they can have some safe outside access so they can enjoy the big wide world. They are inevitably going to have no road sense, so a quiet area is a must.
They would prefer to be the only cats in their new home.
BamBam is very outgoing and is keen to be everyone's new friend, Bernie is more reserved and likes to take his time before he will become friends.
Could you offer these lovely boys their forever home?
Chloe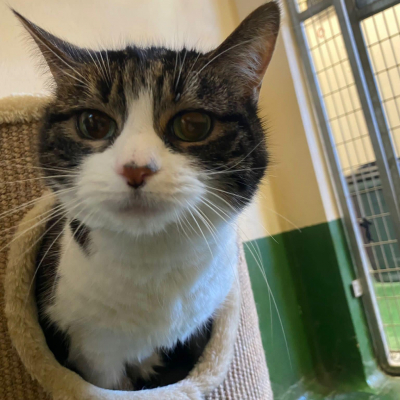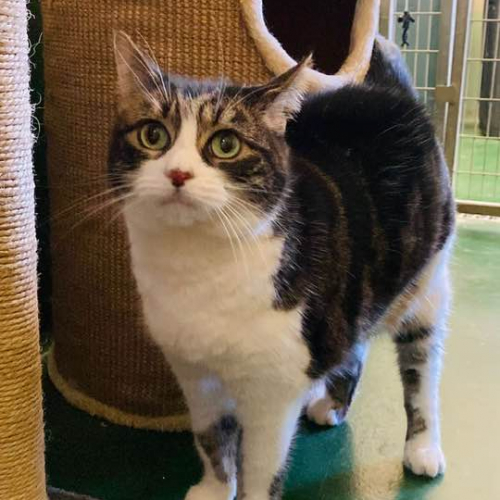 Chloe
This beautiful girl is Chloe.
Chloe is a older girl of 13/14 years and has always been a housecat.
She found herself in rescue as her owner sadly moved into care and was unable to take her with her.
Chloe is spayed and microchipped and is looking for a nice quiet home, preferably with a lady. Her vaccinations have lapsed, but at her age, we are not going to upset her immune system by restarting. She is in good health and our vet had no concerns.
Chloe is a shy girl, but loves attention once she trusts you. (She is won over pretty easily with Dreamies) She doesn't like the hustle and bustle of cattery life, so it is important that she doesn't stay with us for too long.
Nor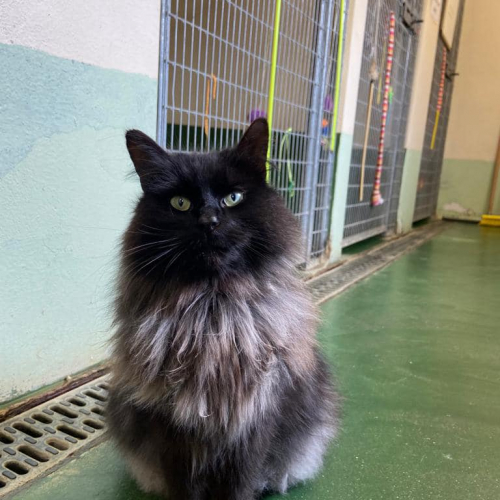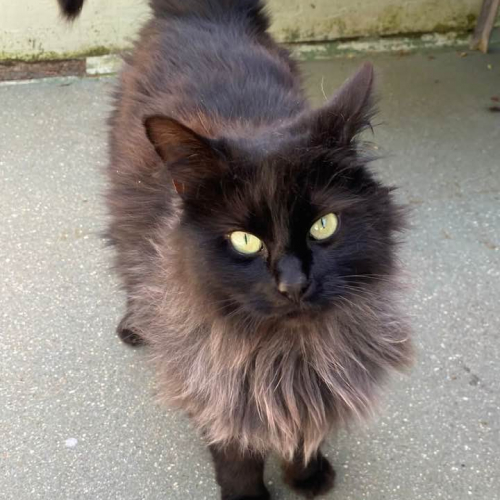 Nor
This stunning girl is Nor – she is a very friendly cat, who loves everyone. She is also very photogenic. Nor is 7 years old, spayed, vaccinated and microchipped.
She previously lived in a multi-cat household, but she isn't overly keen on other animals, so we feel she would be happiest being the only pet in her new home.
We feel she would probably prefer an adult only home.